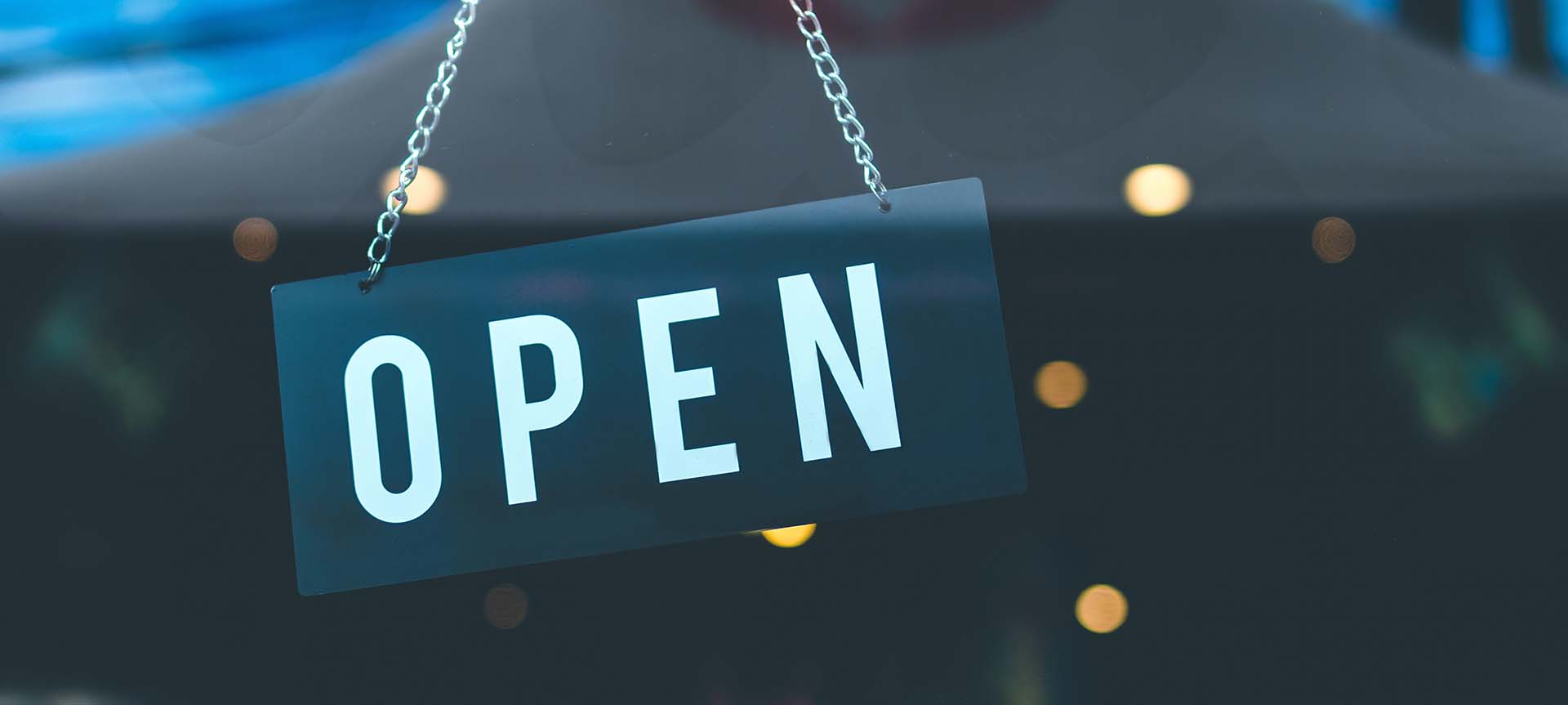 Because of the recent Covid-19 pandemic, restaurants have been closed for almost a year. Consequently, you may have suffered irreversible losses from the imposed safety regulations if you run a restaurant business. However, the regulations are easing up, meaning that you now have a chance to reopen your restaurant for dine-ins.
Note that the allowance for dine-in restaurant businesses to resume is based on strict regulations that require compliance with Covid-19 safety rules. Due to this, the government has included tiers of compliance for business owners looking to reopen their establishments.
If you can comply with all regulations, you can access higher tiers of restaurant reopening and management. For example, you may start on the lowest tier that allows you to host a maximum of fifteen customers in the restaurant at any given time. Upon advancing to a higher tier, you may then have permission to host up to twenty-five customers in your establishment for complying with the Covid-19 regulations.
Moreover, upon meeting the requirements to help you advance to the next level, you must maintain them for at least three weeks. This is to reinforce continuous compliance with the regulations for the best maintenance of Covid-19 safety.
Subsequently, you should note that failure to meet the Centers for Disease Control and Prevention (CDC) directives results in regression to the lower tier of re-opening. The effects may impact your restaurant business negatively, as you will receive fewer clients.
Requirements to Meet when Preparing to Reopen your Restaurant for Dine-in
As mentioned earlier, you must meet the CDC's requirements for all restaurant owners looking to reopen for dine-in. As a result, you may have to make drastic changes in your restaurant operations, design and capacity. This translates to additional costs that take up a significant percentage of your business's savings and profits.
Apart from the extra costs, you may also face multiple challenges from the reduced turnover of clients. Hence, your business may be operating on minimum funds because of significantly lower returns.
Therefore, we recommend consulting a financing professional who can give you sufficient information on the various considerations to prioritize on. The following are the important elements to consider before reopening your restaurant:
Facing a Significant Reduction in the number of Customers You Serve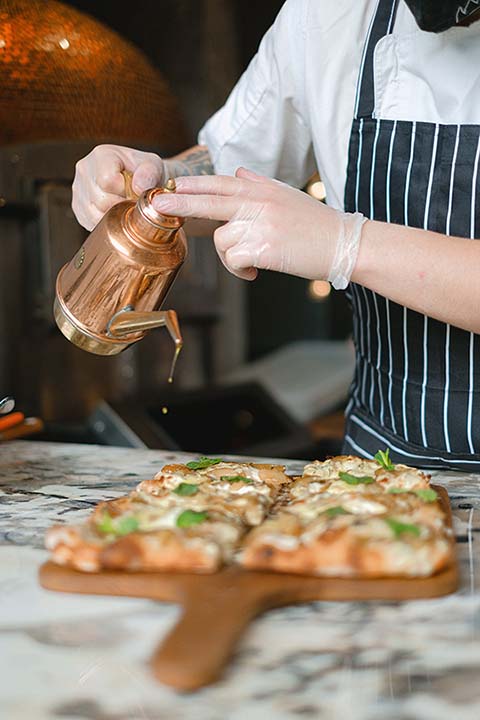 Firstly, the new regulations that arose due to Covid-19 health and safety precautions require people to maintain social distance, especially in public areas. Since your restaurant hosts clients from different areas and ages, you want to follow the regulations at all times to avoid facing sanctions like closure.
Through the social distancing precautions, you must prepare to host a lower number of clients for dine-in services. With fewer people sitting in the establishment, you will ultimately receive smaller profit margins and slower business growth. Sometimes, your restaurant business may stagnate, forcing you to limit the variety of food and services offered.
 Nevertheless, having the chance to keep your restaurant open is advantageous compared to the previous rules that mandated a complete lockdown. If you fear that you will be unable to sustain your restaurant business's demands, working with a business financing company is always an option.
The help you receive from the financing company allows you to create a more flexible budget. In return, you will meet your daily business expenditures despite a drop in the number of clients.
Additionally, the financing may provide a competitive edge over other restaurants in the area. Most neighboring businesses may lack the type of financial assistance you receive, meaning that their services may deteriorate or even collapse.
Remodeling or Renovating Your Restaurant
Instead of reducing the number of clients that your restaurant can host and serve, you may choose to remodel or renovate the premises. By changing the restaurant layout, you can expand the sitting capacity, making it compliant with Covid-19 regulations while still maintaining the required client capacity.
While remodeling seems like a win-win option, you must factor in all the costs you incur. Typically, starting a construction or renovation project requires adequate funds because of the work that goes into it.
 For example, you will need to outsource a construction company that provides technicians, contractors, and other essential personnel. Additionally, more costs are related to buying construction material, including paint, tiles, and kitchen equipment. Lastly, you should remember that you will need more furniture and decor styling to maintain the aesthetics since you aim to increase sitting capacity.
Subsequently, you should have saved enough money before choosing to change the restaurant's design. The process may be challenging, primarily because you may have spent a lot of money during the past year to combat problems related to the pandemic.
Nevertheless, you can turn to a financing company to help with the renovations or construction. Receiving additional support and professional guidance will set you in the right direction, giving you the chance to complete your expansion project on time.
Replacing Old Ventilation Machines or Remodel and Fitting New Ones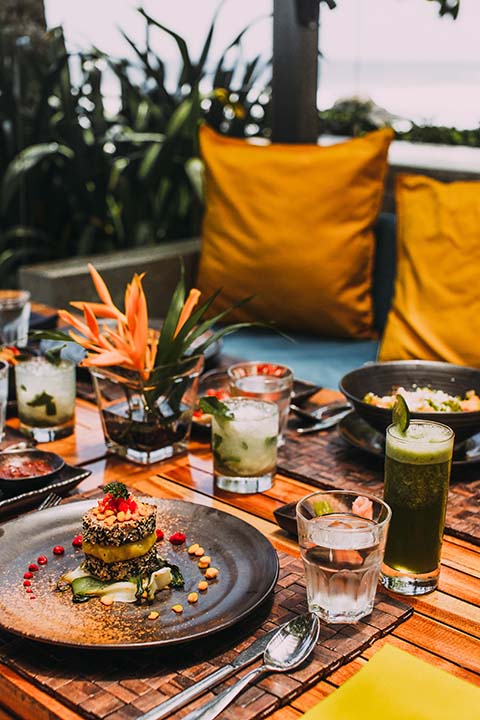 Further, you should remember that since Covid-19 is a respiratory condition, the CDC has set high standards to promote adequate ventilation in public places. As a result, business owners in the restaurant industry are responsible for upholding the standard ventilation requirements.
Essentially, your restaurant should allow for a continuous flow of air in and out of the rooms, halls, or units where customers occupy. You will need to install a ventilation machine to support the set standards' achievement as one of your options.
If you choose to begin the project, you must consider the work and expenses that go into the system installation. Firstly, you must identify and contact a reliable supplier who can also organize for professional installations.
Moreover, you may need to oversee several renovation activities in the restaurant if you had not installed ventilation systems previously. The project may include restructuring some parts of the wall or ceiling to fit the new machines. Due to the need for tearing the affected sections apart, you should budget accordingly to cater for the reconstruction.
Your budget may also include drilling out additional windows to support the ideal ventilation requirements. Thus you should make similar considerations and include reconstruction costs in your budget to support the project.
Alternatively, you may decide to combine your remodeling project with creating additional ventilation by increasing the outdoor seating space. While the costs may be higher, you will save on time by completing the remodeling at once. We are also available to provide financial support for your business as you target to increase sales and profits.
Maintaining Adequate Supply of Sanitary Materials
A major aspect to consider is supplying your restaurant with all the necessary materials to ensure that your employees and clients are safe. Stocking up on enough supplies to last a few months is also a better idea than making frequent purchases. With enough sanitary materials, you can cut on transactional costs, delivery, and storage issues.
You will need to stock up on enough hand sanitizer to provide each table and door entrance with the required supply for anyone in your restaurant. Ideally, each table should have a small/portable hand sanitizer bottle with at least 60% alcohol as a key ingredient. The CDC directive aims at ensuring that clients and employees use a reliable sanitizer brand to minimize the risk of spreading infections if any.
While maintaining high sanitation standards is crucial to your business's success, you should also be ready to incur extra costs. The cumulative amount after supplying your restaurant with the required items may appear expensive at first.
Additional supplies include extra kitchenware and cutlery to prevent the possibility of exchanging or sharing these tools. You should also consider storing enough mask supplies to provide your employees with the required protection while at work.
On top of this, storing extra masks for clients in need may be beneficial to your brand. For example, if someone dining in your restaurant loses a mask, you have assisted the person by providing a spare one. While the act may seem insignificant, it goes a long way in strengthening relationships with your clients. In return, your restaurant becomes a favorite for many, giving you a reliable income source.
 By increasing the supply of common-utility tools, you may save your business from facing detrimental effects. They include temporary closure, reversing back to basic their reopening, and exposing employees to potential health risks. In return, your business can continue with minimum hurdles, despite the current tough economic period.
Nonetheless, you need to remember that you will only keep the restaurant open for dine-in by observing the safety regulations.  For any business owner struggling to meet the supply requirements, you can contact a business financing provider to discuss the various lending options available for you. In doing so, you will be free from the constant financial worry that you may otherwise face after making a new purchase.
Healthcare Support for Employees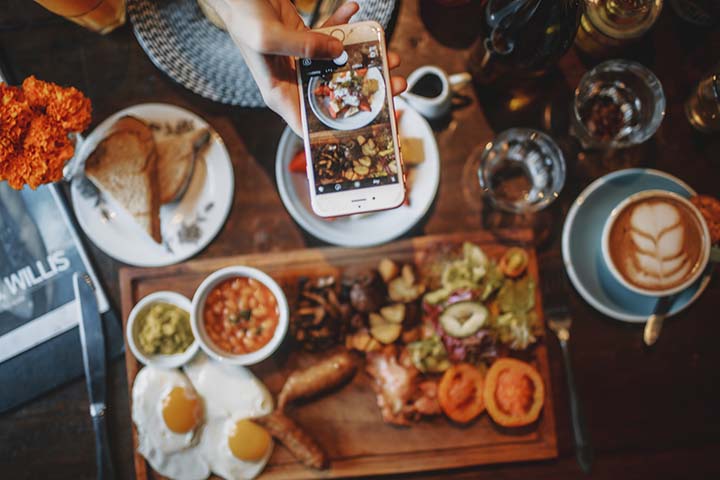 Reopening your restaurant for dine-in services may be beneficial for your business, but it also increases the chances of potential exposure to Covid-19 for your employees. Therefore, if you consider the plan, you need to create an elaborate system with your employees' health and well-being in mind.
For example, including paid sick leave for any affected employee is recommended, especially if your employment agreements include sick leave arrangements. Additionally, you should also consider an elaborate shift schedule for all employees to avoid overworking them during this period. Through the schedule, you can keep track of the people in charge of services at a specific time. The organization also comes in handy to promote a seamless shift rotation that does not leave anyone out.
Despite having a goal to retain all your employees in the business after re-opening for dine-in, you will also have more payrolls to fulfill, meaning that your business returns should be enough. However, it may be difficult to achieve the set financial goals, as most people are still skeptical about eating in restaurants.
Consequently, your profit margins may fluctuate soon after reopening, making them unreliable sources when paying them.  If the need arises, you can source additional funds from a business financing organization to help retain your essential working staff. The additional funding will reduce the pressure of having to meet profit targets during this unpredictable economic time.
Benefits of Partnering with a Business Financing Company when Reopening Your Restaurant
Based on the various ways that a financing company can support your restaurant reopening, you have access to additional benefits. Working with a business financing company increases your chances of maintaining smooth business operations and gives you an efficient mode of money lending.
Working with a financing company exposes you to better chances of acquiring money at friendly rates because they target small to moderate-sized businesses. Therefore, you do not have to struggle to have your application considered, provided you meet the basic requirements set in money lending.
Subsequently, you also have an easier time proving your eligibility for borrowing money because the requirements are less strict than those of traditional banks. You will only need to provide essential documents to ascertain your identity, credit or debit card details, tax history, and the nature of your business. If the financing company approves you, you are ready to receive the money.
Lastly, you will have access to the required funds within a short period, often between one to three days after applying for financing. The waiting period may be crucial for your business's survival, so you need access to quick and reliable financing sources.
The ease of Covid-19 restrictions allowing restaurants to re-open for dine-in clients is a beneficial move for business owners. However, you should consider all the actions you must undertake so that your establishment is compliant with CDC regulations. If you need business financing to reopen your restaurant, contact Wide Merchant Group at 800-630-4214 today.