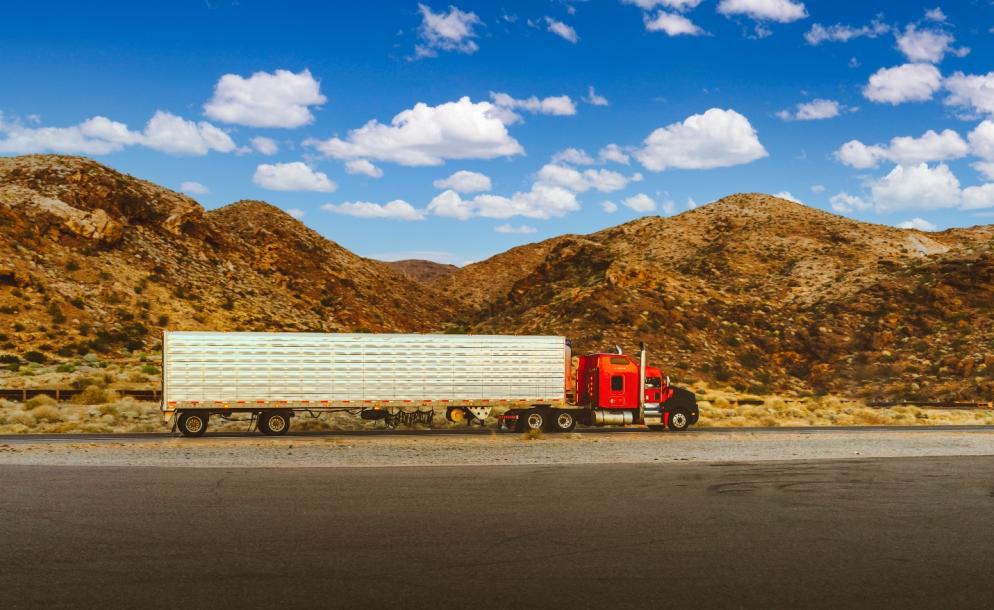 Trucking involves using road transportation like semi-trailers and heavy trucks to move goods from one point to another overland. In the U.S., small trucking companies form 91% of the industry and are still taken for granted by many people. However, what people fail to understand is that without these companies, the economy would stop. Trucks transport raw materials to manufacturers, goods from manufacturing plants to retail stores, gas fuels to fueling stations, and money to ATMs. If this industry was to shut down, the nation could experience food shortage within three days, fuel shortage within two days, and ATMs would run dry right away, paralyzing the economy.
At large, the trucking industry generates around $700 billion annually and creates over seven million jobs, around 5.8% of all full-time jobs nationwide. The sector is the backbone of the country because it touches almost every sector of the economy. Below are some of the facts that demonstrate how the small trucking companies run the country's nearly trillion economies.
Trucking is Approximately a $700 Billion Industry
Based on a report released by the American Trucking Associations' American Trucking Trends, the trucking industry generated roughly $700 billion in 2017, which is more than the gross domestic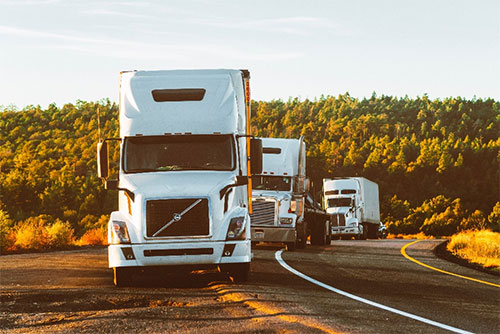 production (GDP) of some countries like Bangladesh and represents approximately 5% of the country's GDP. The figure represents a 3.5% increase compared to the previous year when these companies generated roughly $676 billion. In 2019, trucks generated gross freight revenues of $791.7 billion, representing 80.4% of the country's freight bill.
Trucks Move Everything
The industry transported 70.2% of the entire domestic cargo, equivalent to 10.77 billion tons of freight. Compared to the previous year, this is an increase because, in 2016, the total load moved was 10.42 billion tons, representing 70.6% tonnage. In 2019, the industry hauled 11.84 billion tons of freight, representing 72.5% of all the freight volume transported in the country.
One can deduce from these statistics that the trucking industry is the backbone of the U.S. economy. The reason being the small trucking companies, which are the majority in the industry, streamline the supply chain in all sectors of the economy by ensuring safe, productive, and reliable transportation of goods, saving millions of dollars annually. Without this industry, businesses could not maintain their inventories, leading to hefty losses.
The ATA report further demonstrates that small trucking companies account for transporting 69.1% of the total trade between the U.S. and Mexico and 57.7% of the trade-off between America and Canada.
If you visit a supermarket today and look at the food on the shelves, you will think it's boundless. However, if trucks stopped working, these supermarkets would experience a food shortage within three days. As mentioned above, trucks transport almost all freight in the U.S. If the industry immediately seized, the effects would be devastating.
90% of the food consumed by Americans is also transported by refrigerated trucks meaning if these trucks were to stop operations, many people would experience food shortage. Restaurants also rely on trucking companies to schedule multiple shipments that prevent food spoilage and storage problems. If these trucks could stop their operations, many restaurants could close down because it could be impossible to operate.
An instance that perfectly demonstrates how trucking stoppage could have devastating effects on the economy is the truck drivers' strike in Brazil. The strike lasted for only a week, but it almost brought the economy to its knees. Gas stations ran dry while public transport was halted.
The strike further resulted in a shortage of medical supplies which further choked the economy. Truck drivers carrying medical supplies would be escorted by security agencies to their destinations, while those drivers whose trucks transport medical supplies freight but went on strike were heavily fined.
The majority of cancer patients in the country rely on radiopharmaceuticals whose life span is a few hours. Most of these medical supplies, syringes, and catheters included are transported to various health facilities using trucks. Therefore, if these trucks were to stop operations, many cancer patients could not access treatment while hospitals would run out of crucial medical supplies.
A strike by truck drivers would cause consumers to panic resulting in impulse buying, regardless of whether the strike is on a local, county, state, or national level. With increased consumer purchase of essentials and zero supply, the shortage could materialize faster than expected, triggering civil unrest.
The manufacturing industry relies heavily on trucks for raw materials like wood, plastic, steel, automotive parts, and fabrics. The technological sector also relies on trucking companies to move digital components. If trucks stopped their operations, production plants could experience manufacturing delays because many manufacturers rely on materials brought in by big rigs daily for manufacturing. Failure to receive these raw materials or components within hours could halt production resulting in disruption costs and thousands of job losses.
ATA referring to the 1974 strike by truckers, says that a stoppage of trucks for roughly 72 hours would mean a shortage of essentials like bottled water, canned foods, and milk powder. During the 1974 strike by truckers, consumer panic mushroomed within 24 hours into the strike rendering ATMs cashless and gas stations dry. Garbage and uncollected waste in the urban areas turned towns and cities into landfills and created a perfect breeding ground for microorganisms like insects. Dangerous materials and medical waste introduced toxins and infectious illnesses to the individuals living in these areas.
To demonstrate that truckers run the nearly trillion U.S. economy, if trucking companies were to halt operations for a week, it could mean no fuel supply to fuel stations. Trucks account for 80% of fuel supply in the country's airports meaning even airplanes would remain grounded. Cars or automobiles would stop moving due to lack of fuel, meaning people could not go to work or their place of business, causing devastating effects to the economy. Without the movement of cars, people could not have access to grocery outlets, banks, hospitals, and other facilities that provide necessities.
Hospitals, especially during this pandemic, could run out of oxygen supplies within seven to ten days, hindering most medical procedures and even resulting in death.
According to ATA, stoppage by this industry could also mean a shortage of clean drinking water within 14 to 28 days. Remember, trucks are the ones that deliver water purification chemicals to companies every two weeks. If the supply of these chemicals was to be cut, then within a maximum of 28 days, the country could experience a shortage of drinkable water.
Roughly 5.8% of All Full-Time Jobs Nationwide are Truck Related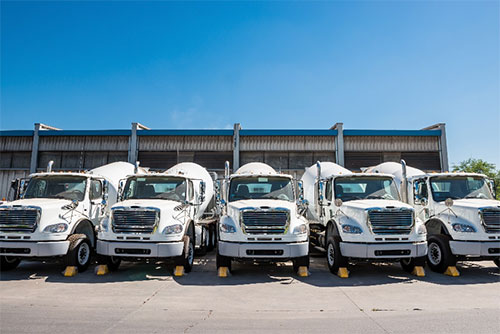 A report by the Bureau of Labor Statistics shows roughly 129 million full-time jobs in the U.S. as of 2018. Of these jobs, 7.4 million people were in the trucking industry, which is approximately 5.8% of all full-time positions. These statistics demonstrate that the trucking industry, primarily small trucking companies, is a significant employer in the economy. With the millions of job opportunities, the industry creates, it positions itself as a major player in America's nearly trillion economy.
Additionally, the number of people employed by trucking companies has significantly increased. The report shows the industry employed 7.4 million people in 2016, while in 2017, the number of those employed in the sector rose to 7.7 million. The statistics demonstrate that of the 7.7 million employees in the industry, 3.5 million are drivers while 1.7 million people represent big rig and tractor-trailer drivers. The minorities make up 40.6% of these drivers, and 6.2 percent are women. The positions held by minorities in this sector show that the industry outpaces the national average of minority jobholders who stand at 22% of all the jobs in the country.
Much as the trucking companies face various challenges, many people are joining the industry more than ever. Truck drivers, especially those driving for long distances, face multiple difficulties like loneliness and isolation. Further, many of these drivers earn below-average wages and are forced to comply with the growing number of rules and regulations governing the industry.
Truck driving is challenging, but it's a critical indicator of the country's economic growth. When trucks are moving more goods, it shows that businesses are more productive and generating income, thus contributing to GDP growth.
The industry plays a critical role in running the economy because trucks are everywhere, making truck driving the fastest growing profession in the country.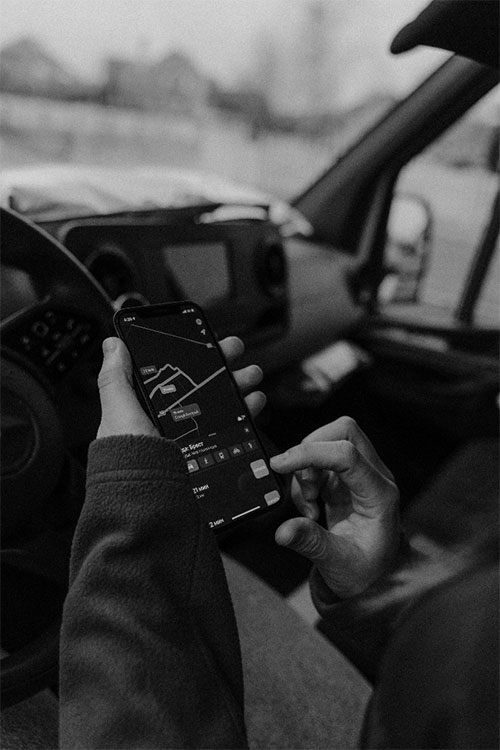 Although many manufacturers and other businesses have been opting for rail and intermodal transportation to move products and raw materials, the trucking industry has remained relevant, maintaining the lion's share of the transportation industry.
Today, small trucking companies are employers when blue-collar jobs are on the decline. Although offshoring and automation have been two significant threats to the American workforce, trucks have remained immune to these factors. Small trucking companies have kept alive the American dream because you can own a business with one truck or a small fleet. To prove that the small companies run the near trillion U.S. economy, 91% of the trucking industry comprises small companies with no more than six trucks.
Based on Federal Motor Carrier Safety Administration (FMCSA) statistics, the United States had 493,730 small trucking companies in 2016. Although a reduction has been witnessed in this number, small trucking companies make up the most significant number of small business owners.
Suppose you compare truck drivers' wages with the U.S. household median income. Truck driving is a reasonable way to earn a living. Data from the National Transportation Institution (NTI) shows that a for-hire driver earns roughly $54,000 annually, while private fleet drivers earn an average of $70,000. The amount is reasonable if you compare it to the $56,516 that a median household makes annually.
Experts Claim That The Trucking Industry Needs 900,000 More Truck Drivers
Creating employment opportunities is critical in the growth of a country's economy. To prove that truckers or small trucking companies run almost a trillion of the nation's economy, the ATA in its 2018 report claims that the industry needs an additional 900,000 drivers to meet its demand. The trucking industry has been dealing with a shortage of drivers for fifteen years since the economy recovered. When the country experienced a recession, the total freight volumes decreased, enabling the industry to meet its demand with few drivers. Still, after the economy recovered and the freight volumes increased, the industry has been dealing with a shortage of drivers.
Lack of experienced or qualified truck drivers is another problem the industry has been experienced. Most of the truck drivers in the country are aged roughly 55 years, and due to a lack of qualified drivers, they are forced to continue operating even in their old age. When these drivers retire from the industry, they leave a gap that is difficult to fill, thus creating a shortage.
What discourages people from joining this occupation is the lifestyle of these drivers. They spend most of their time on the road and often suffer from undiagnosed sleep apnea, which discourages many people interested in becoming tuckers from joining the profession. However, if the demand for the 900,000 truck drivers is met, then the trucking industry will become a more pivotal player in the running of the country's economy.
Find a Right Merchant Financing Online
Running a trucking business can be lucrative, but often may require a constant flow of funds. Wide Merchant Group has funded thousands of small trucking companies all over the United States and Puerto Rico. If you need financing for your trucking business, give us a call today at 800-630-4214 to discuss your options.