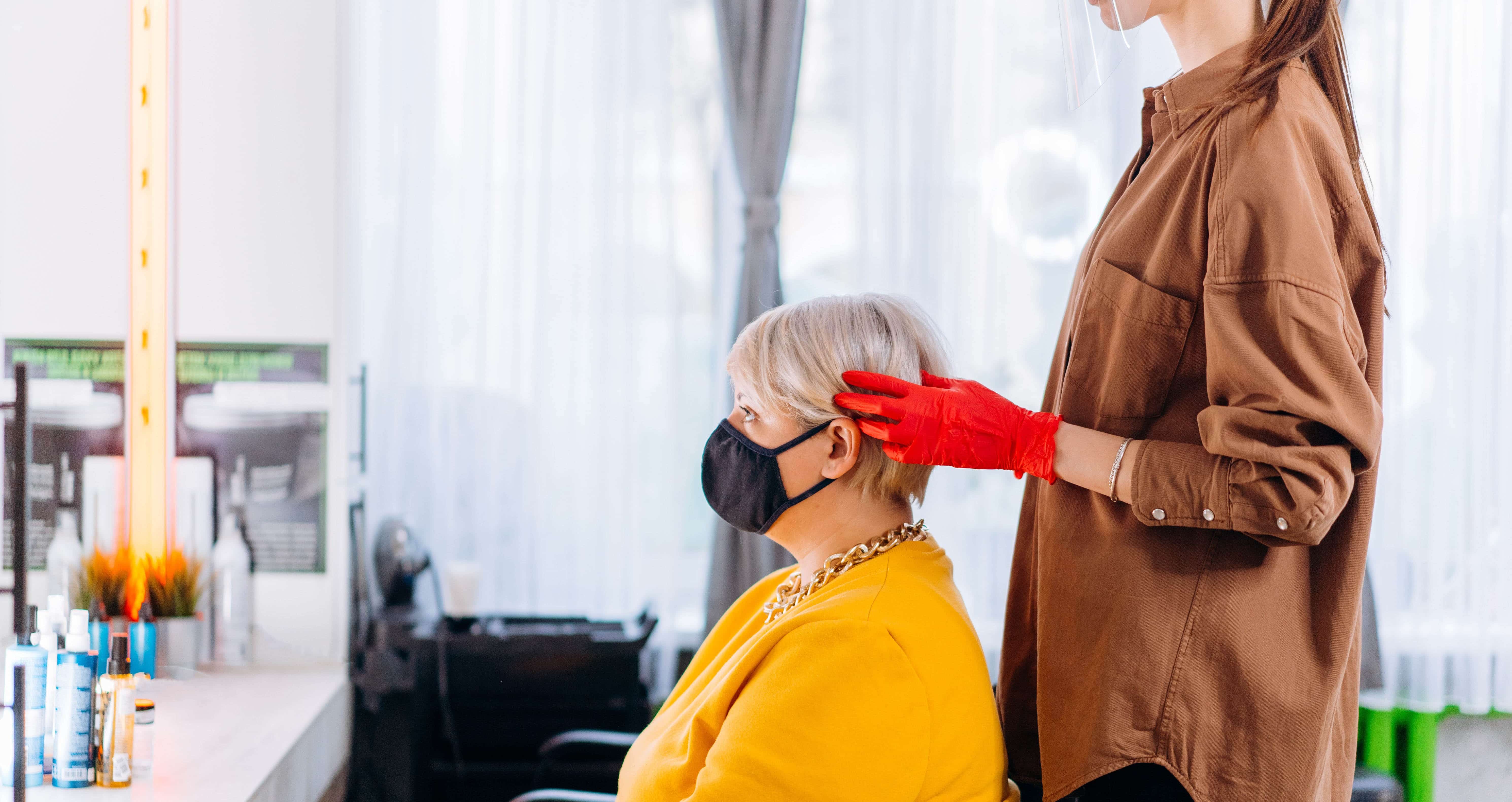 The COVID-19 pandemic has created a significant challenge for small and large businesses. Behaviors have changed significantly during the Coronavirus outbreak. While some changes during this time are negative, they have steered the small businesses towards adopting new trends to boost them moving forward. Some trends were just opportunities lying around waiting to be discovered and incorporated into the business appropriately.
COVID-19 has transformed the nature and dynamic of workplace relationships, accelerating downplayed trends before the pandemic. Many organizations find it challenging to embrace the necessary changes while preserving and considering the business culture that led to their success before the pandemic. How your business balances sustainability with supporting employee and customer needs during the post-Covid times is critical. To help you understand and manage the issues surrounding the return to work and creating the post-pandemic normal, you need to be aware of the trends businesses are adopting.
Digital Transformation
Digital transformation is a trend that has become increasingly popular post-pandemic. Just like how evolution ensures that different species survive the changing conditions in the world, digital growth ensures that businesses can grow and thrive despite the changes that come with the COVID-19 outbreak.
Digital transformation is the process of using and modifying technologies to ensure new business processes. Although many people view digital transformation as a disruption, it adds significant value to your organization and increases the benefits. Digital transformation is all aimed at customer engagement.
The digital transformation trend has changed how small businesses function. As these businesses move away from the traditional use of spreadsheets and paper to digital applications, the way information is interpreted will change. More organizations are stepping back from the conventional systems and revisiting everything to fit the digital era. 
The first step in digitizing your business is to look at what your competitors are doing. Staying ahead of the competition is crucial for running a successful business. Once you have completed research, you can design the strategic path that meets your business needs. The digital transformation trends could benefit your business in the following ways:
Streamlining existing processes. If you have been running a business before the pandemic, you know that executing operational processes is time-consuming. Time is a luxury that you cannot afford to waste in business. By streamlining your business processes and adapting digitization, business operations will become more adaptable.

An increase in overall efficiency. Since digitization has eliminated unexpected bottlenecks, the digital processes will allow a quick flow of interdepartmental information and improve overall efficacy.

Empowers the workforce. Advancements in technology bring about innovations that can empower the workforce to become more productive in their daily activities. Working with a streamlined process means accomplishing more tasks faster and efficiently.

Promote a conducive environment for growth, with a digital transformation in the business sectors, increased customer engagement, and a solid customer base. Companies that have implemented digitization during this era of COVID-19 find it easier to expand and grow.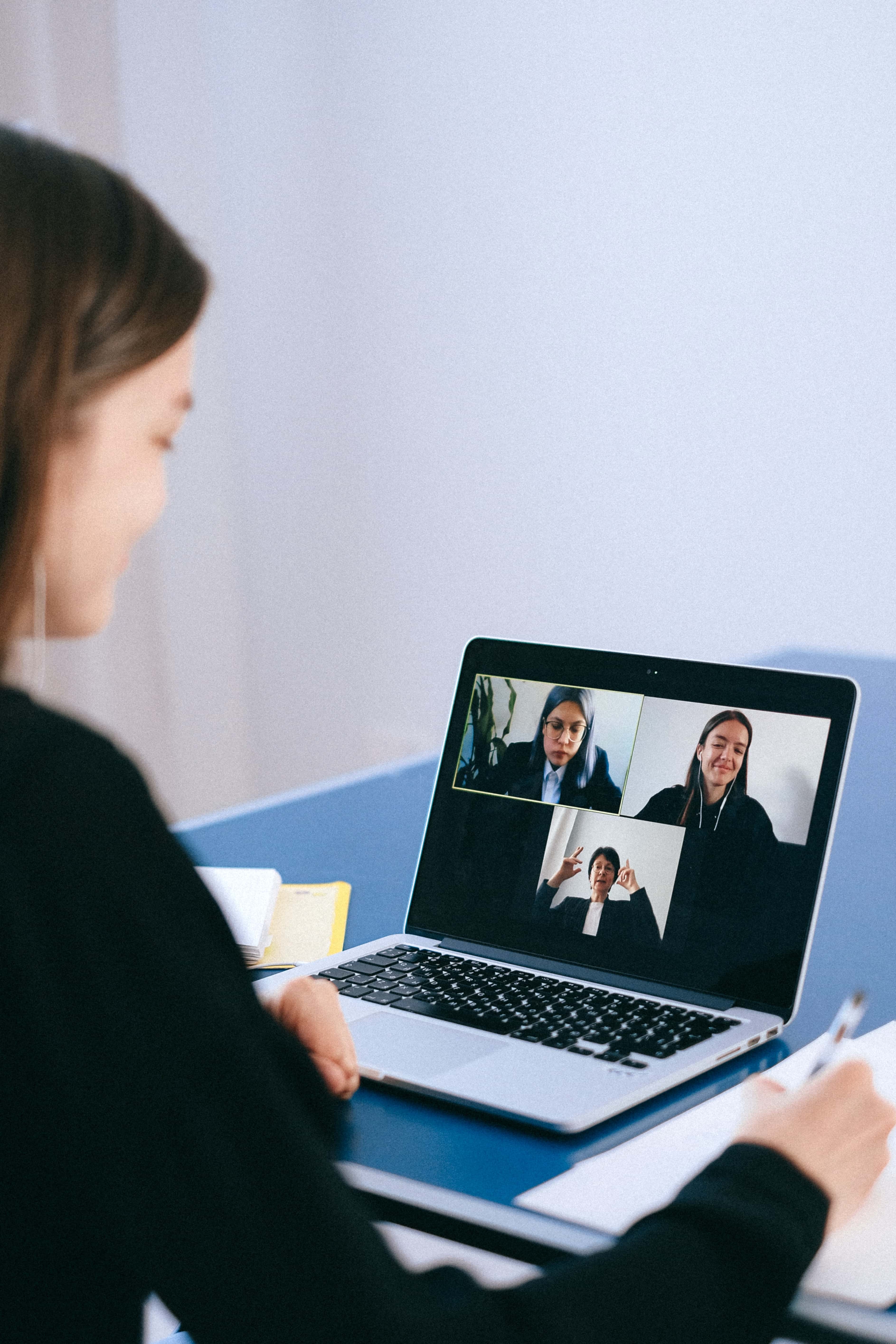 Remote Working
A recent poll has suggested that working remotely has increased significantly after the pandemic. Most businesses have had time to adjust and gain remote work experience to keep their employees engaged and productive. The shift to remote working requires the human resource managers to provide specific guidance that the employees need to tackle the emotional roller-coaster of the pandemic.
Some of the ways through which you can incorporate this trend into your business and still ensure that the employees are emotionally stable to continue functioning include:
Look out for signs of distress in your employees. Working from home can be emotionally draining. Your employees will need to be in the right state of mind to function normally. You can use indirect observations and direct conversations to identify your employees' challenges. To solve these problems, you can educate the managers on how to handle the sensitive matters arising with employees.

Promote dialogue. With the rise of remote working, communicating between employees and the management is strictly online. You can ensure that your decision to adopt remote working is favorable by encouraging dialogue. This helps ensure that your employees learn and understand the basis of important decisions in the business.

Reinforce organizational values. During the problematic post-COVID-19 times, you can ensure that working remotely effectively shows your employees that you plan to look out for them. Many businesses have spent years building a culture of ensuring employee well-being. While the pandemic has caused many changes, organizations strive to reinforce these values.
Increase in Remote Working
Separation of critical skills and roles before the pandemic, essential roles were associated with critical skills or capabilities that an establishment needed to meet its goals. After the COVOD-19 pandemic, employers and business owners realize an entirely different category of roles critical to the business's success. With the pandemic, various roles in running the business have changed, and a shift in the workforce has caused new tasks to emerge.
If you own or run a small business, you can shape a skills-based workforce plan to ensure that you build a workforce that meets your needs post-pandemic. You can do this by:
Analyzing the skills. By reviewing the traditional leaders and competitors, you can understand the emerging skills. This helps you determine how the skills are distinct from those you have previously used.

Review and separate the critical roles and allocate them to the skill requirement while comparing them to the emerging trends

Share and contextualize data for your business partners to help you understand the implications of the trends and skill sets you build the capability needed by the workforce in the future.
As you build a workforce post-pandemic, you will need to focus more on the skills required to drive the competitive advantage of your business and less on unrelated skills. Additionally, you can encourage your employees to enhance their skills and develop additional skills that will open up more opportunities for the growth of your business.
Growth of Online Education Trends
While children have been missing school due to the pandemic's effects, online education systems have become an emerging trend. School and independent educators have implemented different online platforms to continue education. Since the concept of online education is new to many people, the assessment of assignments and explanation to complex concepts is far more challenging than most people expect. Educators use pre-recorded videos with options and animations to better understand the students in response to this situation. In small businesses, online education programs are being used to educate employees on new matters in the business and how to run them in this new post-pandemic era.
Cashless Payments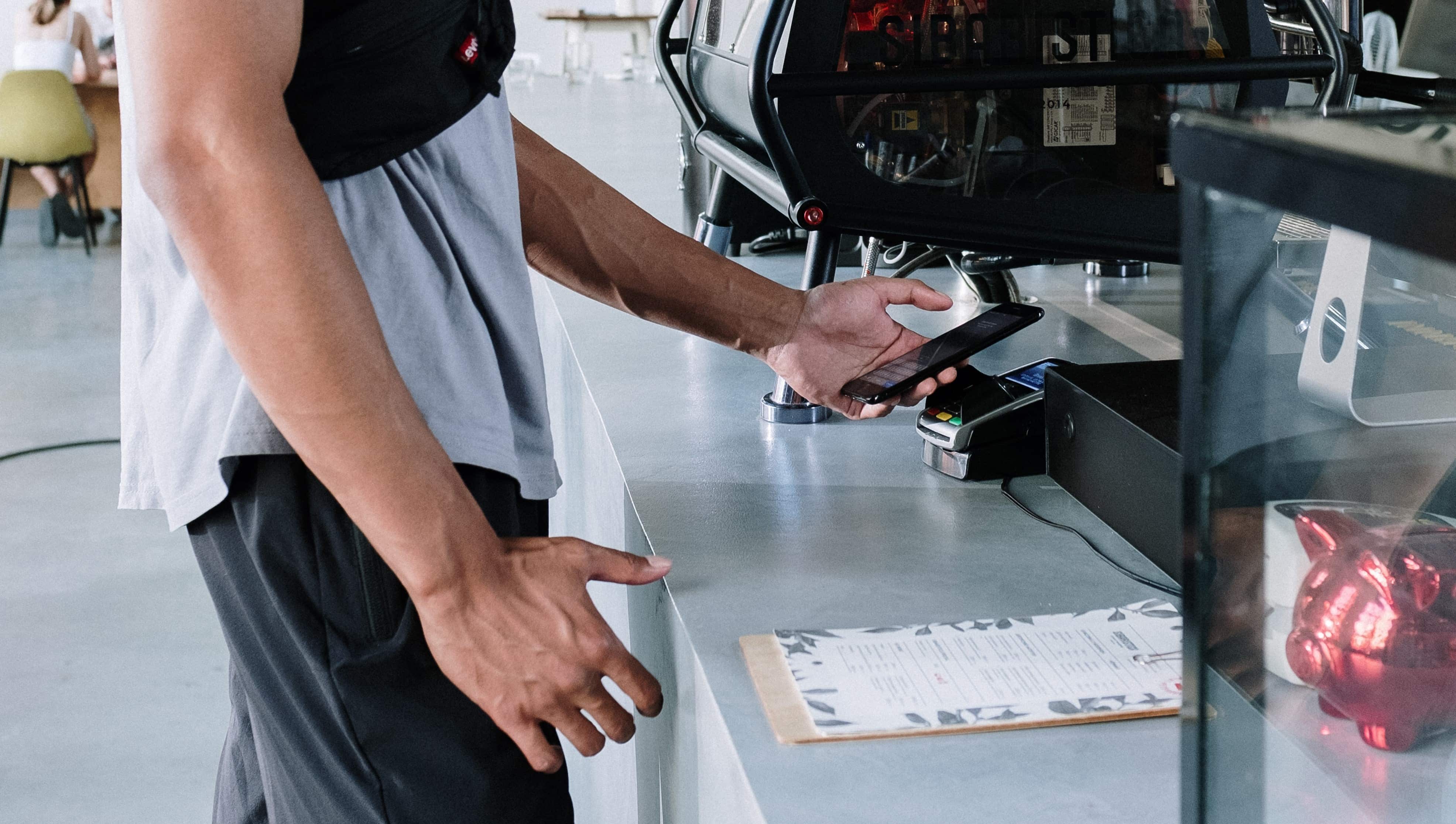 One of the common trends that small businesses have adopted post-pandemic is contactless and cashless payments. With the increased concern about the transfer of germs from one person to another through payments, cash payments have become less popular. Many businesses have refused to accept cash payments encouraging their customers to use contactless payments.
In addition to the smartphone options like Google Pay and Apple Pay, credit card companies have included a contactless payment option where customers can tap their card or wave it on the reader. While it would take a while to eliminate cash payments, cashless payments help reduce customers' wait to register their cards.
The most significant benefit that small businesses accrue from cashless payments is attracting younger generations who often prefer this type of payment. When your company adopts this trend, you will not only be creating new options for your customers, but you will also create a platform to handle more transactions.
Digital Marketing
Small business owners must accept that the digital marketing era is here to stay. Although digital marketing cannot replace in-person profile building as it has during COVID-19, its cost-effectiveness and efficiency cannot be ignored. The benefits offered by digital marketing are expected to continue growing. Therefore, this will boost the small businesses and allow them to grow.
Broad Focus on Employee Wellbeing
The COVID-19 pandemic has prompted a broader focus on the well-being of employees. This requires the benefit to be fundamental across the pillars of financial, physical, and emotional well-being. Additionally, there is a greater emphasis on employee experience achieved through effective managers and leaders. While the pandemic requires decreased contact, many businesses have adopted working remotely.
Working from home has created disconnection and stress among employees. On the other hand, working from home has increased the people's amount of time per day and hence increased productivity. Working long hours and without contact from the outside world can take a toll on the emotional well-being of the employees.
In the post-pandemic era, businesses focus more on making employee well-being the central component of the human capital strategy. Organizations are investing more in the well-being culture beyond the wellness apps. You can adopt this trend by creating g a safe space where employees can have honest and in-depth conversations about their state of mind and how they are coping with these new times.
Increased Attention to Culture
In the business world, culture combines your organization's behaviors, enablers, assumptions, and experiences. After the changes that have come with the COVID-19 pandemic, organizations will need to be keener on their organizational culture. Maintaining the culture of your business can be very challenging since everything has changed with the outbreak of coronavirus. The slow and steady changes associated with the pandemic is underpinning most organizations.
Businesses' assumptions on what works best for the business have shifted significantly. Therefore, there has been a shift in what business owners and managers expect. All this requires a change in behaviors and mindset to keep employee experience constant. The main challenge with keeping the culture is balancing reserving the elements of culture and letting the same features go.
New Purpose for the Workplace
Before the outbreak of coronavirus, employees went to work for different purposes. More often, the primary focus of going to the office was to collaborate and communicate with different players in the organization. Additionally, it was a center point for the provision of services by the organization. What is clear is that this has changed after the pandemic. The workplace or premises have become more of a place to collaborate rather than a quiet place for individual work. 
While most employees work remotely, small businesses seek to retain some office space. Maintaining the office space collaboration creates a space for transformational work, which can be difficult to accomplish remotely.
Networking with Other Business Owners
One of the biggest trends that small businesses have adopted post-pandemic is networking. Instead of growing alone, small business owners can multiply these efforts by connecting with other business owners. While physician contact is discouraged with the emergence of the coronavirus, networking could be very beneficial for the growth and sustainability of a business.
Networking allows your business to benefit from referrals, learn from the experience of other business owners and understand more about new market perspectives. Additionally, you can form meaningful relationships that will sharpen your gameplay and inspire you to feel each other's growth in the industry.
Find a Merchant Financing Near Me
It is no secret that the COVID-19 pandemic has completely changed how businesses function. While the pandemic has caused so much struggle for small businesses, it has also unlocked a world of new opportunities for businesses. As the country opens up and things slowly return to normal, many businesses realize that they cannot entirely rely on some of their strategies. Instead, they must embrace new trends to push their businesses forward as they cope with the post-pandemic times.
Small business owners who have known success in the post-pandemic era are the ones who have seized the chance to pivot and keep up with the trends. One of the major challenges small businesses face post-COVID is obtaining the necessary financing to achieve reliable growth. At Wide Merchant Group, we offer you access to business financing at reasonable terms. Additionally, we will customize the financing and capital solutions to meet your business-specific needs. If you seek business financing and your business is in the United States and Puerto Rico, give us a call today at 800-630-4214.