Getting a Merchant Cash Advance (MCA) is generally a seamless and quicker financial alternative to traditional business loans. Not only is an MCA more convenient, but most MCAs will generally consider a business owner eligible for additional funding once 50-65% of their balances are paid off. Wide Merchant Group has an Advantage Program that gets you early renewals once you're 40% paid off. The ability to renew early is an underrated feature of the MCA, that when used strategically, can become part of a financial strategy that can help your business thrive.
MCA Renewals as a Financial Strategy
Because of their flexibility, MCAs can be used to fund any business project that your business will eventually need. Whether you're getting an MCA for the first time or considering a renewal, it's great that you understand how to use the funds from your Advance to improve your business. In this article, we will navigate through 10 ways to use your Merchant Cash Advance to grow your business.
Equipment Upgrade

Purchase Inventory

Payoff Existing Debt

Cover Expenses

Hire Seasonal Help

Prepare for a Slow Season

Redesign Your Store

New Marketing Strategies

New Product Development

Expand your Business
1. Equipment Upgrade
In today's tough business world, you need the best equipment in order to stay ahead of the competition. Using an MCA to provide an immediate equipment upgrade can help you stay ahead of the curve, increase production and reducing waiting time for customers.
For instance, a dentist is expected to have state of the art equipment and tools to provide the service that their patients expect. The rapid advancement in technology and the proliferation of procedures made popular by influencers in social media have made it more imperative than ever for the dentist to be well equipped to keep up with the current trends.
Did you know that the rise in social media has lead to an increase in dental work?
Whether you're a doctor, a mechanic or printing company, having the adequate equipment can be essential to embrace new business opportunities brought by new trends.
2. Purchase Inventory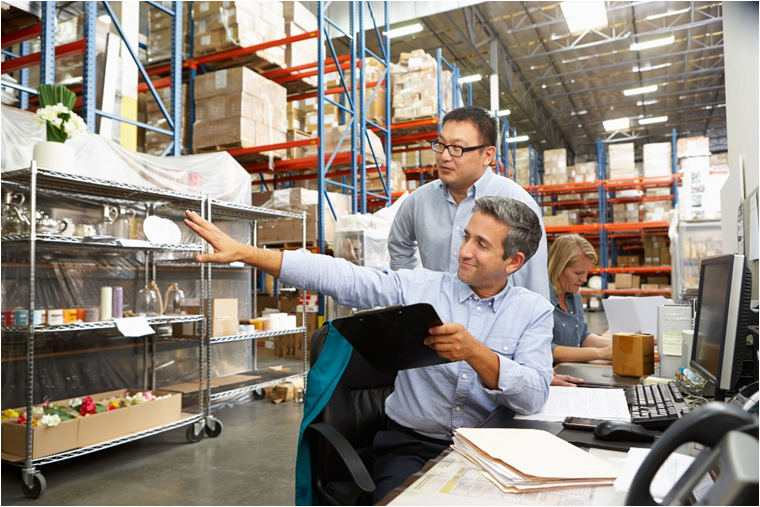 Making sure that you're all stocked, is essential for many businesses, particularly those in the retail sector that experience exponential sales during big holidays such as Halloween, Christmas or Valentine's Day. Oftentimes, in order to maximize their profits, distributors may also have limited-time promotions on inventory—this is a great opportunity that can save business owners thousands of dollars that can be invested somewhere else.
Purchase your Inventory ahead of time...
Because inventory is crucial for many businesses to compete during and a great business opportunity, a good strategy would be to renew early, if you're eligible, and purchase inventory ahead of time so that your business is fully stock and ready to compete in time for your busy season.
3. Pay Off Existing Debt
For some business owners, paying off existing debt while operating a business can be extremely difficult. Debt can arise from pre-existing loans, taxes, or vendors, and can put unnecessary pressure on a business owner to make these payments. If these payments are not made in time, expenses will only increase due to late fees and/or accrued interest.
An MCA can be a great business funding alternative and help relieve the pressure of these existing debts by giving you immediate cash to pay these expenses, provide you more time to increase sales, or allow more time for your receivables to come through.
Ex. A business owner who is behind on their taxes can use a Merchant Cash Advance to pay off their existing tax debt to avoid late fees and possible liens that will affect them negatively in the present and in the future.
4. Cover Expenses
Even if you have properly planned ahead for your business, unexpected costs can always occur and can reduce your cash flow. This reduction of cash flow can make it extremely difficult to pay your employees, buy new supplies, and pay your utilities. An MCA can give your business financial flexibility by providing more working capital to cover your current operating expenses and cover unexpected expenses in the future.
It is important to realize that many businesses simply fail due to their inability to cover unexpected expenses. A recently bought machine may stop working and will require a mechanic to come in to fix it before it properly functions again.  But paying for the mechanic and possible extra employee in order to take care of the increased load in activity can drastically decrease the working capital. If some other problem comes up for the owner, now they will not have the capital to fix it which is where the real damage happens to many businesses. This can be a daunting situation for many owners but having funding from a MCA can offer the owner comfort in knowing that they can cover any unexpected expenses in the future.
5. Hire Seasonal Help
For many businesses, there is a busy season and a down season.
Hiring temporary employees may give your business the manpower to run more efficiently during your peak seasons. With the rise of inventory, you will need additional help that can allow your business to appropriately stocked at all times. Because your busy season probably means that you'll have a higher traffic of potential customers, you will need additional cashiers and customer service representatives that can make sure that all of your customer's questions and concerns are addressed in order to increase your sales.
Tip: Think of all the different areas in which additional help will be needed...
6. Prepare for a Slow Season
Do you have a contingency plan for your off peak season?
Even when your business is slow, chances are that you will still need to make payroll, pay rent, pay your vendors, purchase necessary inventory, among many other expenses. During this time, it can be extremely difficult to allocate enough funds to keep your business running as it should, let alone getting approved by a bank.
Many financial companies will take a closer look at your finances during slower seasons.
If your company does not properly prepare for a slow season, it may end up not having enough funds to keep it running. The good news is that, oftentimes, most business owners know when to expect lower sales, which can help you plan ahead and create a contingency plan to continue to run your business smoothly and without interruptions. Of all the many uses of an MCA, perhaps the most recommended will be to set a portion of your funds aside as your business' emergency fund.
7. Redesign Your Store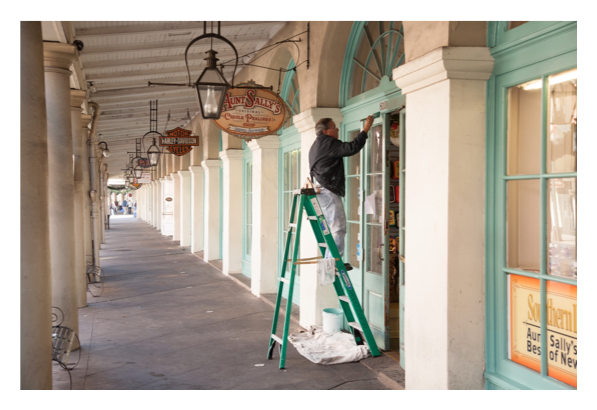 The design and display of businesses are constantly changing with the current times of today's world and can leave your store's design outdated if you are not constantly changing.
Your business's décor, theme, and street appeal are the first impressions your business makes on a customer, and you want it to be appealing.  Many owners want to keep up with the current trends, but cannot provide the capital needed to redesign their image. After all, the food on a restaurant may be great but do you want to just be known for your food or do you want to sell a satisfying experience that leaves an everlasting impression on your customers?
Sometimes new tables, new curtains, decor or even a new coat of paint can do wonders to freshen up your business and make your establishment more attractive and welcoming to new customers!
Once you have established a great relationship with an MCA, you can always utilize the funds to renew with better terms and use the funds to increase your business.
8. New Marketing Strategies
Many small businesses need and want a new marketing strategy to expand their brand awareness, but do not have enough excess capital in their budget to do so.
Receiving an MCA can provide more business funding for your company's budget, and allow you to implement more advertising strategies such as ads in social media, newspaper, or vehicle wraps for your business.
New marketing techniques can help increase revenue for your business by bringing in new customers and reminding old customers about your products and services.
There are numerous new ways to reach and engage customers. We believe that small business owners should try to use the method that is most appropriate for the customer base you are targeting.  If the local community uses local radio stations and tv stations, it would of course be the best idea to use those mediums. If the customer base is skewing more towards the younger side, business owners should take advantage of social media platforms such as Facebook, Twitter, Instagram and even invest in a website for your business.  At Wide Merchant Group, we also recommend hosting and sponsoring local events as this not only promotes the company, it also increases goodwill with the community.  These events could also be the perfect opportunity for a company to give away branded materials that customers can use which will doubly promote the company and product.
9. New Product Development
Is your business dependent to one product or service? Have you assessed your target market for new trends and business opportunities?
The future of any business is determined by their ability to develop and improve new and existing products/services. As technology develops, so does the demand for bigger and better products. Companies like Apple and Samsung are expected to deliver new products each year that surpass their previous offerings and each year, they deliver. While both Apple and Samsung have unsurmountable funds set aside for their own research and development, small business often lack the capital needed to propel their business development into the next level.
For instance, a software company may utilize additional financial resources to invest in a software project that can satisfy a need in their market that no one else is addressing. Addressing this need may be a once-in-a-lifetime opportunity for many business owners to miss! An MCA could be a great financial tool for this software engineer to create a product that can in turn increase the profitability of their business.
10. Expand your Business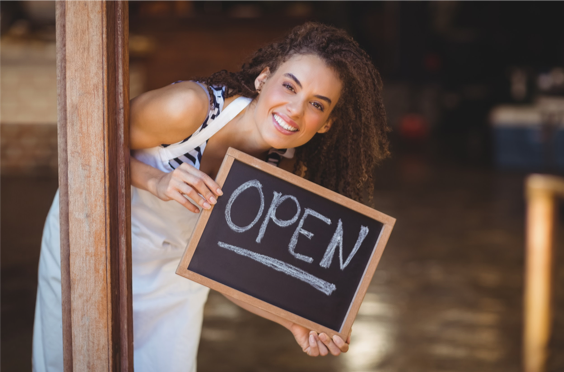 Whether you're an owner of a restaurant that wants to turn a backyard into a new sitting area, an electronic store that wants to offer a new line of product, a bakery that wants to start offering catering services or whether you want to open a new hair salon in a different neighborhood, chances are that you may need additional funding to cover most, if not all, of your expenses.
"One of the reasons why business fail is due to lack of capital"
With that in mind, it is very important that small business owners prioritize the most important things that need to be fixed before trying to use their cash advance in a different way. Often, it would be a good idea to pay all of the employees and deal with the immediate needs before moving on to something like renovating the sign in front of the store. We strongly advise that a merchant has a solid plan in mind before using the cash advance that they have received from Wide Merchant Group. A simple tool that we recommend is based on this article. Small business owners can plan based on their needs and cross off the most important things that need their attention first.
One of the biggest points that we want to emphasize is that reason many small businesses fail is lack of working capital. In an article written by Melissa Horton titled "The 4 Most Common Reasons a Small Business Fails", the author states that the number one reason is the lack of working capital. With over a decade helping business owners 
Wide Merchant Group, Since our inception, our mission has been to provide products that are simple and superior to that offered our competition. To learn more about our programs, please visit us online at WideMerchantGroup.com.