Running a small business is tough, and marketing can be a particular challenge. You need to tell the public about your business and what it has to offer, but you are not exactly flush with extra cash. So how do you get the word out without going broke, and how do you generate publicity and build buzz without breaking the bank?
Advertising can be expensive, especially for the cash-strapped small business owner, but there are always less costly alternatives.
Here are 13 free, or almost free ways to get publicity for your small business.
1. Participate in a Local Charity Event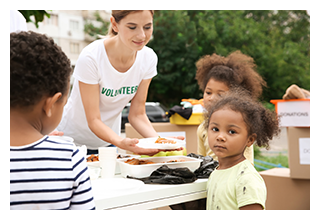 Raising money for charity is a great way to give back to the community, but your charitable endeavors can also generate positive publicity for your small business. One of the best ways to put the spotlight on your business is to give back to your community. Giving back makes the people in your community want to solicit your business. It tells them you care about them. The holidays are the perfect time to give back, so try a few of these ideas to see which one sticks a big holiday bow on your company and its profits. Here are some examples:
Sponsor a Holiday Event. The end of the year is the time charities come out to solicit their final donations. It is a busy time for nonprofits because it's the last chance for their constituents to get in a tax-deductible donation for the year; that includes you, the small business owner. Sponsoring a charitable event is a perfect way to give back to your community while getting your name out there and a tax deduction to boot. Check out your local nonprofit organizations to see if there is a holiday event you'd like to sponsor.
Set Up a Toy Collection. You don't have to stop at food and clothing. Why not also collect toys for the USMC's Toys for Tots or your local toy drive? Most communities hold toy drives every year. Sometimes the toys are kept for the children in your town; sometimes they get shipped to other locations where needy children live. It doesn't matter either way; all that matters is that your business is putting smiles on young children's faces.
Don't Stop With People. People aren't the only needy beings this time of year. Contact your local animal shelter and pet adoption agencies to find out what supplies they need to keep the needy animals in your community healthy and happy, as well. You can also volunteer at your shelters and other local pet adoption centers. No matter what you choose to do to give back, remember animals are people too.
Get Your Employees Involved. If you don't have the money to sponsor a charitable event, it still doesn't mean that you can't help and give back to your community during the holiday season. There are plenty of activities in need of volunteers, so why not set up teams of employees to help? If allowed, your employees can wear company T-shirts to get your business name out into your community, and you will most likely get mentioned for your efforts. On top of that, your employees will feel a sense of camaraderie and purpose as they volunteer together for a local charity.
Set Up a Food Collection. The holidays are a particularly hard time for those in need in communities. They are also the perfect time to tug at your employees and customers' heartstrings. Just because you aren't running a food shelter doesn't mean you cannot support one. Contact your local food nonprofit and find what it can use to feed the hungry in your town. Then, set up a collection at your storefront or business and encourage everyone to bring at least one item on the list. If you own a food service company, donate any qualified leftovers.
2. Think Local
While it is the goal of every business to expand their reach as far as possible, there is no need to go global right away. Focus on local marketing first and go from there. Local marketing is almost always cheaper than competing in a global marketplace, and also allows you to be innovative. Some types of marketing are even free. Try to think strategically - advertise where you know your target market will be. There may be many options available locally that won't cost you much, such as local yellow pages and search listings, trading links with business websites, posting on bulletin boards, running ads in your town's newspaper, or passing out print flyers.
3. Get Social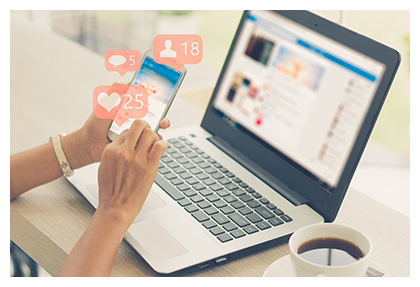 Generate free publicity through social media. You do not need an expensive business account or costly ads to get the word out. Free social media channels are great for building buzz and generating positive publicity and attract new people to your business without spending a lot of money. Set up a promotional offer or contest, asking your friends on various social media networks to share it. You'd be surprised how quickly it can spread like wildfire from friend to friend, getting seen by hundreds, even thousands, of people. Try posting on social media buy and sell pages or classifieds as well, to get your offer more exposure.
4. Network
Many small business owners don't like the idea of networking, trying to go it alone instead. This is a mistake. While you might think the last thing you should do is to network with other businesses that seem to be your competition, these partnerships can actually open doors for you rather than close them. Contact similar businesses and see if they would be interested in doing a joint venture in exchange for a percentage of your sales, or for you promoting their business too. Even something as simple as putting each other's bumper sticker on your cars is a good place to start.
5. Post Instructional Videos Online
You are an expert in your field of endeavor, so show off your expertise with instructional videos. YouTube and other channels make it easy for small business owners to share their knowledge and expertise, and get free publicity in the process.
6. Pitch a Human Interest Story
Does your small business have a fascinating history? Did you overcome enormous odds to get your business off the ground? If so, the local news media may be interested. Human interest stories are a staple of local news reports, and those segments often focus on small business owners.
7. Promote Your Own Pitch
You might be missing one very obvious way to promote your small business - pitch it yourself. Your business should be attached to everything and anything you own. Add decals to your car, put a sign on your front lawn, get a custom cell phone case, wear shirts and hats with your business information. This might seem tacky, but it works. Everywhere you go you'll be marketing your business pitch.
8. Hand Out Promotional Items
From pens to water bottles, promotional items are publicity gold. Instead of handing out business cards, which are easy to lose, hand out pens or other items with your logo, phone number, and website address.
9. Start a Referral Program
Word-of-mouth advertising is vital to the growth of your business, but it is not for sale. A referral program lets you harness your existing customers, so you can grow your customer base organically.
10. Write Your Own Press Releases
Newsrooms love press releases, especially if they are well written and informative. Learning to write your own winning press releases can give you an endless supply of free publicity.
11. Get Rewarded
From businessperson of the year to special awards for female entrepreneurs, there are plenty of ways to be recognized for your success. Research local and regional awards, and then apply for as many as you can. The recognition will make you feel good, but it will also boost the visibility of your business.
12. Give an Interview
Free publicity is all about exposure, so look for interview opportunities both online and off. The more you get your name out there, the better it can be for your small business.
13. Introduce Your Team
Building a great team can be tough, so celebrate your accomplishment and get some free publicity in the process. Introduce each new member of your team, complete with bio and information on charitable endeavors.
Getting publicity for your small business can be a challenge, but it does not have to be expensive. With a few creative ideas and some hard work, you can generate buzz for your small business and still have money left over to keep the lights on and pay your employees.
What About Print-Based Ads?
Are they still a Valid Choice for Small Business Owners?
At first glance, print-based advertising may seem like a thing of the past. After all, in this day and age, the Internet has become the premiere place to reach out to potential customers. Knowing this, why would you bother spending any of your company's hard earned money on print-based ads when it's so easy and cost-effective to advertise online? The answer is simple - print ads are still a highly effective method of advertising.
Consider the world's largest corporations. Many of them are spending thousands or even millions of dollars on print-based ads every year. If these major players weren't seeing some direct benefits from their print campaigns, they would drop them rather quickly and focus their energy and advertising budgets elsewhere. Because they don't, it can be inferred that these companies still consider print-based ads to be a valid way to bring in more business.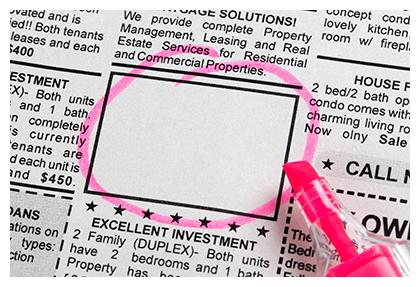 Now, with the inference that print campaigns are obviously working for these large corporations, there's still the question about whether print ads are actually a viable choice for small business owners who don't have a nearly unlimited advertising budget. Many small business owners seem to think so. Even if you don't have an inexhaustible advertising budget, you will still find there are many ways for small business owners to run print-based advertisements in a cost-effective way.
Local businesses, for example, should look to advertise in local publications because they are far more economical than their national counterparts. Trade-specific businesses, on the other hand, should look to advertise in publications that specialize in their specific trade or industry. By advertising in local or trade-specific publications, you will be better able to target your desired audience, without spending the kind of money required to run a less targeted ad campaign on a national scale.
Apart from local or trade-specific publications, you may also want to look into print-based flyer ads, as they can be an excellent way to reach a large number of people in a specific area. Unfortunately, flyer advertising won't allow you to target a specific audience as well as running an ad in a trade-specific publication, but don't let this discourage you from testing the water, so to speak. After all, some small business owners find this to be their most effective type of print-based advertising.
If you are a small business owner who is relatively new to print-based advertising, you should definitely keep your eyes open for new advertiser promotions. Many publishers and flyer distributors offer discounted prices or perhaps a free ad or two to new advertisers. Running some discounted or free advertisements can be an excellent way to gauge and compare your return on investment for the various advertising methods and companies. Simply run some free or discounted ads, measure the results, and see which of your advertising options will provide the most value for your money. Be sure to measure the results using the standard cost of each ad, not its promotional price.
Though print ads won't be an ideal fit for all small business models, the only way to really find out if it is right for your small business is to give print-based advertising a try. Luckily, there are a couple of options for small business owners who have yet to try print-based advertising that can help keep costs down. By advertising in local or trade-specific publications and taking advantage of new advertiser promotions, you'll be able to affordably test the market to see whether or not print-based ads are indeed right for you and your business.