Unsecured Business Financing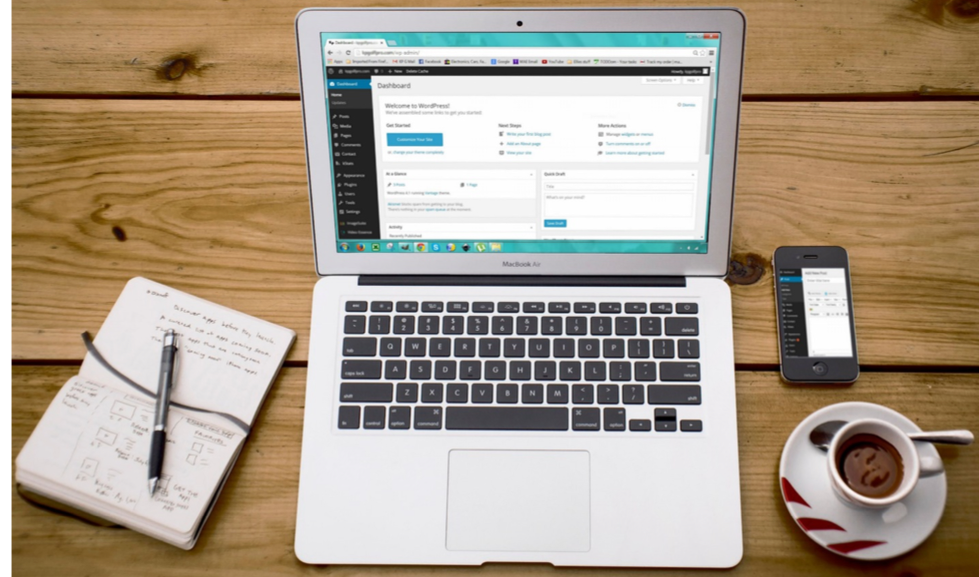 Financing your business isn't easy; even if you hit the ground running, you'll need funds to continuously cultivate and stimulate your business' growth. That's where Wide Merchant Group can help. Since 2005, we've been helping businesses convert their goals into opportunities by providing them with the financing they need at any place and any time.
Our years of experience allow us to not only be familiar with all the industries we work with, but also to offer advances at affordable terms and rates for your company. From the beginning, our goal has always been to create a trustworthy and consistent partnership with the businesses we serve—and that will never change.
Advantages of Business Financing
People are always skeptical about loans. You are likely to receive many excuses for why you don't need financing when you seek the opinion of others. They could be right because getting your business into debt is not always a good idea. However, some good reasons for getting a business loan exists. For instance, you are ready to take another step of growth in your business, and your working capital is not sufficient. There are several other reasons why you need to consider business financing, as we will discuss below.
You want to expand your physical location.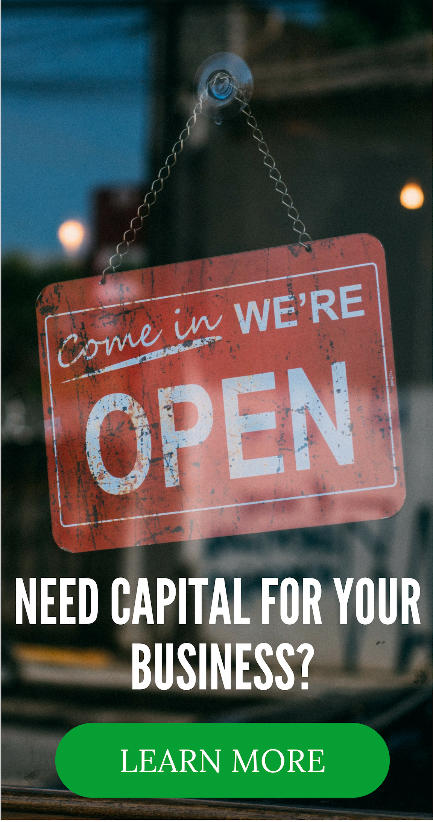 When a business starts doing well, it will soon outgrow your original site. Its tasks will increase and so, you will need more staff to handle them. More team, in this case, means a need for more space to accommodate them. If you are serving customers directly, your business' clients may increase in number. A more prominent location will be needed if you want to serve them better.
You want to start building credit for the future.
If you have plans to apply for a more jumbo loan for your business in the future, the time to start building your business credit is now. A company should start small, with small short-term loans, and slowly build their credit. Remember that if you are running a small business, you will have trouble getting larger loans. A loan lender will only consider your application if your business has a good credit score.
You want to acquire the necessary business equipment.
Businesses should be willing to go for any material they believe will improve their business offering. If you do not have enough money to invest in it, a business loan will go a long way. Such business equipment could be IT equipment, specific machinery, and other tools that help you to produce or offer services better.
Types of Business Loans Available Today
When one is looking for a way to finance his/her business, many options come up. These may include borrowing from family and friends. However, business loans come in two major categories: secured and Unsecured Business Financing. Each of these loan types has its requirements, advantages, and disadvantages.
Secured business financing is the kind of business in which the company needs to provide some form of collateral to the lender to get. The guarantee is a pledge or security that is required in case the business is unable to make payments for the loan. Different types of assets can act as collaterals in acquiring a business loan. These are, for instance, a car, home, business investments, and other valuable assets a business owns. Secured business financing comes at a much lower interest rate. Again, a business is likely to get the right amount of money. This could be because such loans are less risky for the lender.
However, it is not all rosy with secured business loans. Repayment periods for secured business financing are generally long. This means that your business will be in debt for an extended time. You also risk losing your valuable personal property if you are unable to repay the loan.
Unsecured Business Financing
This is the kind of business loan that does not require any form of collateral from the business. The loan lender mainly relies on the business' credit rating and other methods to determine its creditworthiness. Many people in business consider unsecured business financing as a superior alternative to secured loans. Their reasons could be because of the advantages it comes with. These are, for instance, fewer chances of losing anything valuable to the loan lender.
However, unsecured business loans are risky to the lender. There is always no guarantee that the loan lender will recover their money in case the business is unable to make payments as agreed. This is where the disadvantages of unsecured financing come in. For instance, the possibility of getting the loan at a much higher interest rate is high.
There is a lot that people in business need to learn about unsecured business financing to help them make informed decisions.
Types of Unsecured Business Financing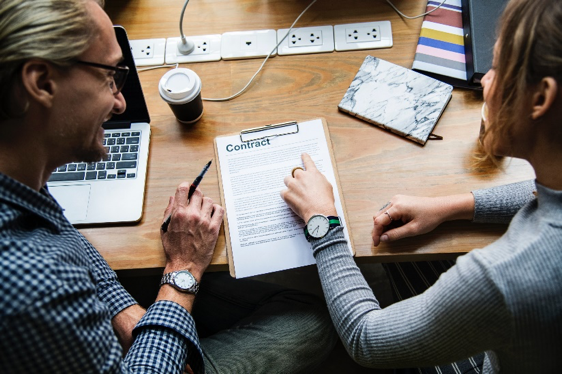 Many successful businesses have had to rely on financing to get where they are. Without a loan, there is not much a company can do, especially if its capital limits it. A business can achieve a lot through a business loan, but the problem comes with qualifying for a business loan. Popular loan lenders like banks will give a business owner a hard time to discourage them from applying for a loan. Qualifying for a business loan in such financial institutions is, therefore, quite challenging.
Other financiers will require a valuable asset as collateral as a guarantee of repayment. The good thing is that you may be able to afford everything your business needs, with the aid of an unsecured loan for your business. There are various types of unsecured business financing out there that could benefit many companies:
Signature loans: these are the types of unsecured business loans that are considered as term credits. Term loans come with specific repayment requirements such as the period within which the business must repay the loan. Just like the repayment period, payment amounts for signature loans are also predetermined. With that, a business can budget its finances accordingly. It ensures that each month, the business can make loan repayments on time.
Once the signature loan has been repaid, the lender will close your account with them. If you ever need another unsecured credit for your company, you will have to apply again.
Unsecured lines of credit: this, too, is a good option for a business that needs unsecured financing. A business owner that needs cash on demand can apply for this credit to advance his/her business ventures. A business is always in need of money on demand. You could, for instance, face an unanticipated shortage of supplies, or one of your essential equipment or machine broke down unexpectedly. These are the kinds of issues an unguaranteed line of credit could help you resolve.
There are both traditional and modern lines of credit from which to choose. Study them in detail and only result in one that will benefit your business the most.
Invoice financing: This is the best type of unwarranted loan available today. The loan is only based on the business' unpaid invoices, and the value of those unpaid invoices determines the loan amount. A business's outstanding invoices are taken as collateral by the loan lender to secure the loan.
Some lenders have a newer form of invoice financing that is not solely based on a business' unpaid invoices. A business should do due diligence and understand how their preferred loan lender issues out unsecured loans. From the different options available, it will be easy to choose one that works well for your business.
Short-term unsecured business financing: these types of business loans are quite common. Just as their name suggests, the loans are issued out on a short-term basis. Some loan lenders will give a business a short-term loan in the form of lines of credit. When this happens, the company can enjoy a better interest rate. 
If not, businesses should be prepared to pay more interest as charged for most short-term unsecured loans. Even with the high-interest charges, short-term loans for businesses are quick to obtain. The only setback is that you will be required to repay the loan within a shorter period.
Unsecured online loans for businesses: an online loan could be a good idea if you are a busy business owner, and you need unsecured financing for your business. A loan is a good option for business people who have little or no time to find a loan lender on foot. Instead of waiting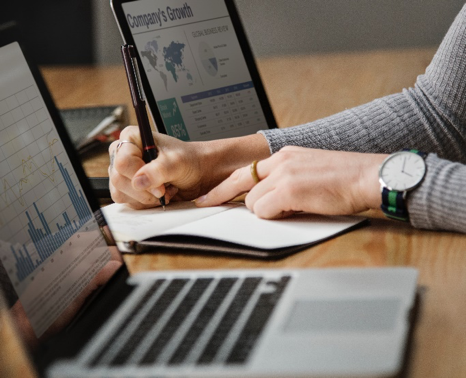 to make time, which in the end will delay your business operations, check out the numerous online loan lenders that could help in your situation. Most of these lenders process loans quite fast, making it possible for a business to get the right loan within the day of their application.
If therefore, you are looking for a fast loan to take care of a valuable business opportunity or to resolve a crucial business issue, an unsecured online business loan could do it for you.
Advantages of Unsecured Business Financing
Unsecured business financing comes with several benefits to a business, including:
The business does not risk losing its existing assets if it is unable to repay the loan. With a secured business loan, the business has to put up collateral with some of its long-term assets or commercial property. However, with an unsecured loan, the lender will not need any form of insurance from the business. Some business owners have to put up their assets, such as a car or home, to acquire a business loan. Even if the business is unable to repay the loan, all its assets will remain intact. The loan lender will have to seek an alternative way of recovering the money loaned out.
The process of acquiring an unsecured business loan is also straightforward. The business does not need to process many documents, mainly because no collateral is required to secure the loan. With fewer documents to prepare, the underwriting process will be simple, hence faster. A business can, therefore, rely on an unsecured loan to cater for some of its urgent matters.
Unsecured business financing is available for all types of businesses. Whether you are running a small-scale or a larger business, you can benefit significantly from an unsecured loan. Loan lenders will not consider the size of your business to give you a loan, but the business' credit score and its ability to repay the loan.
Unsecured business loans are an excellent way for businesses with fewer assets to get a loan. The main types of loans available to companies are usually secured loans. However, these limit businesses with no assets or a business that does not want to use their assets as collateral. This gives such companies an option to choose from when it comes to financing.
Disadvantages of Unsecured Business Financing
Unsecured business financing comes with some setbacks that a business should think about before taking out an unsecured loan. Some of these include:
The interest rates charged on unsecured business loans are usually higher when compared to those charged on secured loans. There is no way for an unsecured loan lender to be confident that they will recover back the money. That is why they charge a higher interest rate in place of asking for collateral for the loan. With a higher interest rate, the business will end up paying more in the end, which is an additional expense for a company that is already struggling financially.
If your business does not have a good credit rating, chances of getting an outstanding unsecured business loan may be slim. Most unsecured loan lenders will consider the borrower's credit rating to be sure that they will get back their money. Before processing your loan request, the lender will conduct a thorough background check on your credit history. You will have no problem obtaining an excellent unsecured business loan if your credit is good. It means that you have a history of paying back your loans on time. If your credit rating is not pleasant, the lender may deny your request. Also, you could get a loan but at a much higher interest charge.
Most unsecured business loans are issued out on a short-term basis. The loan lender has to recover his/her money as soon as possible. With a short repayment term, a business has to work even harder and squeeze its budget more to be able to meet its end of the bargain. For a company that is already not making more money in profits, it could mean that most of its operations will be affected. Since much of its profits will go into loan repayment, not much will remain for the day-to-day running of its services.
Steps in Getting a Good Unsecured Business Financing
With the information above in mind, it is time to get your business an outstanding unsecured loan. The business owner must undertake several steps for a smoother and successful process. We will discuss these steps below.
Determine the amount of credit your business wants and why
Before acquiring any loan, a borrower needs to be sure that they need that loan. Loans are expensive, and so, you must only get credit when you are sure that you need one. Some of the acceptable reasons for a business to acquire an unsecured loan are:
To invest in a new inventory or equipment
To manage everyday expenses
To build a good credit score
Your reasons for getting a loan will determine the amount you will apply for.
Check your credit rating
As mentioned above, your credit rating will play a significant role. It will determine the amount of money you will get in the loan and how the lender will charge it. For that reason, you need to know where you stand even before you begin the loan acquisition process. If your score is not right, consider repairing it before contacting any lender.
Gather your business' financial documents
This will speed up the process. Well-organized business' reports will also prove to the lender how serious business owner you are. Lastly, your lender will need these documents to establish your business's ability to repay the loan.
Choose a lender
With everything needed in place, it will be time to shop for an excellent unsecured business loan lender. Fortunately, there are several options out there. You need a financier who has the best interest of your business at heart and one that will help your business to grow. You also need to consider the loan terms, including the interest rates and repayment period.
All business owners should be considering the growth and expansion of their business. However, steady growth requires stable finances. Business loans are always available for companies that want to achieve growth but cannot finance it from their capital. This is where Wide Merchant Group comes in. We are your trusted partner when it comes to unsecured business financing. Call us at 800-630-4214, and let us discuss your options.